IsoBuster - Premios y Revisiones Externas
CHIP, una gran revista relacionada con las computadoras en Alemania y otros países de habla germana, eligió IsoBuster como ganador de una rigurosa CD prueba de recuperación de DVD y como la herramienta con lamejor relación de calidad/precio, comparado con los competidores. Oprima en las figuras de la derecha para ver los anuncios oficiales (en alemán). ( Enlace al artículo completo en alemán, pero sepa que se trata de un archivo de 14 MB)
PCUPDATE, una gran revista relacionada con las computadoras en Francia, eligió IsoBuster como ganador de una rigurosa CD prueba de recuperación de CD y DVD y como la herramienta con la mejor relación de calidad/precio, comparado con los competidores. Oprima en las figuras para ver el artículo completo (1,5 MB) (en francés). Isobuster recibió el premio "Le Choix de la Rédaction" (La Elección de la Redacción).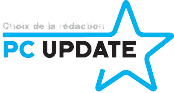 Microsoft MSDN propone el uso de IsoBuster cuando se desean extraer archivos del contenido de un Archivo de Imagen

LangaList menciona IsoBuster en su newsletter
La website LangaList menciona a IsoBuster como 'Ultimate Data Recovery Tool' en su newsletter.

IsoBuster en la website de InfoPackets
InfoPackets recomienda IsoBuster para extraer datos de 'los medios difíciles'

3D2F reportado en una revisión: ¿Puede usted ahora entender mi sorpresa con IsoBuster? Lea la revisión completa aquí.

Capítulos y/o referencias en libros
CDs brennen Cult Guide (Das Top-Know-how der Brennprofis) by Adre Moritz, Anja Maria Wagner (publisher: Data Becker)
DVD, SVCD et MPEG par Stephane Cazat (Publisher : Micro Application)
Chinese book: NO IDEA what it says nor what the title is ;-)
PC Annoyances por Steve Bass
Don't Panic, Book of Computer Answers by Nigel Powell
"Quelques clics: Dépannez Windows XP" by Eric Viegnes
Articles and/or included on CD/DVD-ROM in many more magazines and News papers
PC Magazine (USA)
C'T Magazine (Netherlands, Belgium, Germany)
Chip (Germany)
PC Plus (Germany, Spain)
PC Tip (Switzerland)
PC Praxis (Germany)
PCMax (France)
PCJapan (Japan)
PCM (Netherlands)
PC World Magazine (USA, Australia, New Zealand, UK, Ireland, Spain,...)
PC PRO Magazine (Ireland, UK, Germany, Italia,...)
PC Professionell (Germany)
ComputerBild (Germany)
PC Advisor (UK, Germany)
Domashny PK (Ukraine)
DOUGA AND DVD TTETTEI KOURYAKU (Japan)
Download DX (Japan)
Internet Techniques (Japan)
NET-RUNNER (Japan)
I Quaderni di PC (Italy)
PC-Active (Netherlands)
E-pasaule (Letland)
Internet hunter (Japan)
PC EXPERT (Brazil)
Computing Age Magazine (Japan... I think, far east for sure)
TECH Win (Japan)
Windows Advisor (UK)
Computer Guide (Germany)
ASCII PC Explorer (Japan)
Digital Photographer (UK)
Sound On Sound (UK)
PC Powerplay (Australia)
dFoto (Ukraine)
PC@Authority (Australia)
PC Extreme (Ireland)
APC magazine (Australia)
Computertotaal (Netherlands, Belgium)
PC Professional (UK)
Maximum PC magazine (USA)
CPU Magazine (USA)
Tips & Trucs (Netherlands)
Pr@xis (Austria)
Computer Buyer (UK)
SysAdmin Magazine (Mexico)
Windows User Magazine (Dubai, United Arab Emirates)
Inglewood News (área de LA, USA)
Hawthorne Press Tribune (LA area, USA)
PC Professionale (Italy)
Lawndale News (LA area, USA)
And many more... we lost track!